6 tags
Watch
The National Anthem, sung by the crowd in Boston before tonight's game.
6 tags
Watch
Darcy Regier's press conference.
1 tag
WHAT A WIN!
6 tags
The Buffalo Sabres have traded veteran defenseman Robyn Regehr to the LA Kings for a pair of second round draft picks. Source.
5 tags
The Sabres have sent Jordan Leopold to the St. Louis Blues in exchange for a second round pick and a conditional fifth round pick in the 2013 Entry Draft. Source.
6 tags
Watch
The Buffalo Sabres today announced a new campaign aimed at preventing bullying. Follow the link to find out how to get involved: http://ow.ly/joSQt 
5 tags
Buffalo Sabres forward Patrick Kaleta has been suspended for five games, without pay, for boarding New York Rangers forward Brad Richards during NHL Game No. 317 in New York on Sunday, March 3, the National Hockey League's Department of Player Safety announced today. Kaleta is considered a repeat offender under the terms of the Collective Bargaining Agreement. Based on his average annual...
5 tags
Watch
Lindy Ruff's press conference.  Source
5 tags
Lindy Ruff just finished his news conference regarding his dismissal. We'll have it up on here as soon as possible, for those who missed it.
7 tags
Sabres fire head coach Lindy Ruff
BUFFALO, N.Y. (WIVB) - The Buffalo Sabres announced Wednesday the team has fired head coach Lindy Ruff. Darcy Regier made the announcement that Ruff had been relieved of his duties. No other information has been released, but the team will be speaking about the move later. When the team was purchased by Terry Pegula two years ago, he stated at the time, "Lindy ain't going...
6 tags
Happy Hockey Day in America!
Remember, the Sabres play the Penguins today at 12:30!
7 tags
7 tags
RYAN MILLER.
4 tags
4 tags
Good job, boys.
Hopefully they'll keep this up. :)
4 tags
SABRES WIN!
Starting the season off right!
4 tags
GAME TIME!!!
4 tags
HOCKEY IS OFFICIALLY BACK!!!
Who's ready for the game tomorrow?!
4 tags
Buffalo will open at home against Philadelphia on Sun, Jan 20 at 12:30 pm. For the complete schedule, visit http://sabres.nhl.com/club/schedule.htm Source
4 tags
2012-13 INDIVIDUAL GAME TICKETS GO ON SALE JAN. 15
BUFFALO, N.Y. (January 10, 2013) —- The Buffalo Sabres today announced plans for the sale of individual game tickets and mini-pack tickets for the upcoming 2012-13 season. Procedures for the different ticket options are below and will reflect the official 2012-13 regular-season schedule, which will be released by the NHL in the coming days. Individual game tickets for the 2012-13 regular...
5 tags
Watch
NHL, NHLPA agree to framework of new CBA NEW YORK — The National Hockey League and the National Hockey League Players' Association reached agreement on the framework of a new Collective Bargaining Agreement early Sunday morning. After a marathon 16-plus hour negotiating session at the Sofitel Hotel that began Saturday afternoon, the sides announced an agreement in principle shortly...
4 tags
Sabres founder Swados dies
Robert O. Swados, one of the principals involved in bringing NHL hockey to Buffalo, passed away on Friday. He was 93 years old. "Bob Swados was one of the founding members of the Buffalo Sabres ownership group 42 years ago. He was an integral part of the Knox brothers' successful acquisition of the franchise and was an important member of the front office for over 30 years,"...
5 tags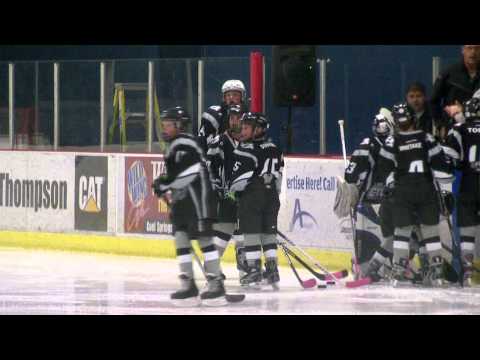 5 tags
Call for Submissions!
We feel terribly that we haven't been able to post much on this blog lately (for obvious reasons, of course). Due to this, we'd love it if you guys submitted anything you would like to share with fellow Sabres fans! We'd love to hear stories of meeting a player, going to a particularly memorable game, etc. We'd also love original photo submissions or anything else!...
4 tags
Message from the NHL
The following message to fans was issued by the National Hockey League on Sunday: Despite the expiration of the Collective Bargaining Agreement, the National Hockey League has been, and remains, committed to negotiating around the clock to reach a new CBA that is fair to the Players and to the 30 NHL teams. Thanks to the conditions fostered by seven seasons under the previous CBA, competitive...
3 tags
Watch
This past Wednesday, Sabres players and Sabres alumni stopped by to play ball with over 60 kids, all members of the Miracle League program.
5 tags
Sooooo...who knows which foreign hockey league is...
I need to get my hockey fix in somehow.
4 tags
HOCKEY SEASON IS COMING SOON.
Just thought we'd mention it.
3 tags
FORMER SABRE PAUL CYR DEAD AT 48
Multiple news outlets in British Columbia are reporting that former Buffalo Sabres forward Paul Cyr has died at the age of 48. The Victoria Times-Colonist says that heart failure was the cause of Cyr's death, while CHEK-TV News in Victoria said that Cyr suffered a heart attack but later died in the hospital because of diabetes-related complications. A native of Port Alberni, BC, Cyr was drafted...
2 tags
'FAN APPRECIATION NIGHT' SET FOR MARCH 30
The Buffalo Sabres have announced that they will hold their second annual Fan Appreciation Night, presented by ADPRO Sports and Connors & Ferris, at the team's home game against Pittsburgh on Friday, March 30. The night will include a pre-game plaza party, Sabres player awards, and giveaways on and off the ice. Pre-game activities will begin at 5 p.m. with live music at the plaza party. Once...
4 tags
So how about that game last night, huh?
That definitely was awesome. I'm especially enjoying Foligno lately. Sorry we haven't posted much lately. Both myself (clairaudient) and artsupplies are pretty busy with college. If anyone would like to submit their own original posts, please do so! We'd love to feature anything you think would be appropriate for this tumblr :) Photos from games, stories, anything would be...
2 tags
YEAH.
That win felt especially good.
2 tags
4 tags
Watch
Luke Adam interviews Sabres captain Jason Pominville following the 2012 NHL All-Star Game.
8 tags
Hope you've all been enjoying the 2012 NHL...
Congratulations to Luke Adam, who won his round for Hardest Shot in the Skills Competition with a 98! Congratulations also go out to Jason Pominville and Team Alfredsson, who won the Skills Competition overall! Tune in to watch the NHL All-Star Game tomorrow at 4 P.M. on CBC and RDS in Canada, and the NBC Sports Network in the U.S.!
3 tags
Sabres to host viewing party at arena
The Buffalo Sabres today announced they will host a viewing party at First Niagara Center to provide fans with an opportunity to watch the team's game against Carolina on Friday, Jan. 6 at 7 p.m. Arena doors will open at 6 p.m. and fans will be able to watch the game on the high-definition video board, which will be lowered to a comfortable viewing height. Admission and parking in the arena...
3 tags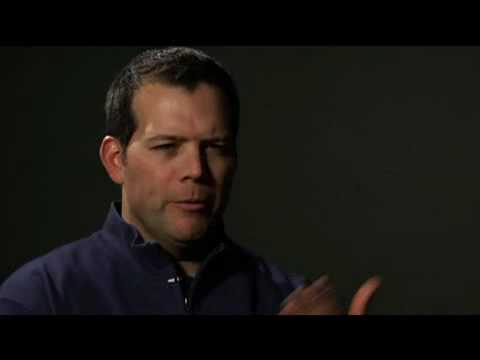 2 tags
Reblog if you're part of Buffalove
jhonasty-enwall: I'm making something dedicated to you guys and I don't want to leave anyone out
6 tags
Watch
Lindy Ruff's post-game news conference Saturday night in Nashville lasted less than a minute but he sure made his point about the Jordin Tootoo-Ryan Miller incident. Source: Buffalo News Sabres Edge.
4 tags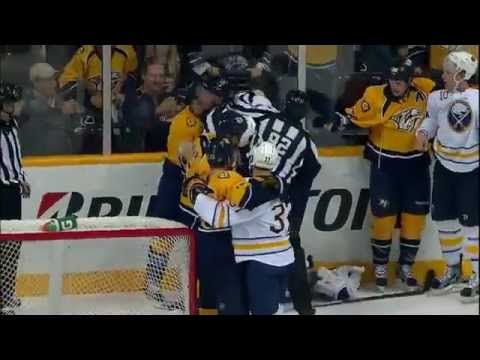 1 tag
Buffalo Sabres Power Lineup is up and running... →
2 tags
Rest in peace, Milt Ellis.
The Buffalo Sabres have lost a member of the Sabres family. Milt Ellis, the legendary man known as "The Voice of the Aud," passed away today. Ellis was inducted into the team's Hall of Fame in 2008.
2 tags
YEAH!
We got our wish :) 5-1 Sabres over the Senators! Woo woo!
1 tag
WE'VE HIT 200 FOLLOWERS!
Thank you to everyone for following us. We never thought we'd have this many people interested in our little fan blog. Hopefully we can celebrate such a feat tonight with a Sabres win :) <3 always, clairaudient and artsupplies
3 tags